A Letter from the Chairman
Dear members of Taiwan Medical Laser Photoelectric Society:
The sixteenth Board of Directors and Supervisors Election successfully concluded on December 9, 2018. I am privileged and honored to have been elected to the position of Chairman, and will be taking on this responsibility starting today. I am grateful for your support, and will always be open to suggestions and advisement. I wish to thank Dr. Wang Zheng-kun, our Director for the past two terms, whose efforts have gained the Society much recognition, and allowed it to turn a budget surplus.
The Society's administrative team aims to transform the way academic conventions and conferences are held. We hope to enable our physician members the opportunity to discuss and learn new knowledge in the field of aesthetic medicine, in wide-ranging topics such as lasers, IPL, thermage, ultherapy, botulinum toxin injection, hyaluronic acid filler injection, fat topics, thread lifting, aesthetic surgery, growth factors, business management, medical regulation and law will be included.
In the future, the Society will prioritize on increasing participation in laser and photoelectric therapy education events, with a focus on clinical application and market demand.
Member physicians are encouraged to participate in the Society's academic education and training programs!
Best regards,

Dr. Peter Hsien-Li Peng
Chairman, Taiwan Medical Laser Photoelectric Society
---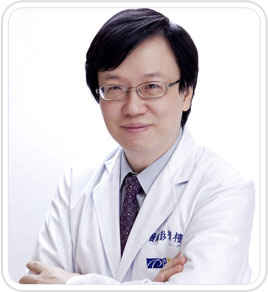 Dr. Peng experiences:
Attending Physician of Dermatology, Tri-Service General Hospital
Clinical Lecturer, National Defense Medical College
Board Certified Dermatologist, Taiwan Dermatological Association
Member, Republic of China Medical Laser Photoelectric Society
Founding Member, Republic of China Academy of Aesthetic Medicine
Director, Kaohsiung Clinic Association
Fellow, American Society of Laser Medicine & Surgery (ASLMS)
Member, American Academy of Dermatology (AAD)
Advisory Board Member, Q-Med and Galderma
Speaker & Consultant, Merz
Advisory Board Member, Merz Asia Pacific
International Certified Instructor, Sculptra
Speaker & Consultant, Allergan
Editorial Advisory Board Member, The Asian Aesthetic Guide
2011-2019 Asian aging skin international master conference (IMCAS Asia) lecturer (Speaker & Faculty)
2013 IMCAS China China Aging Skin Master Conference Lecturer (Speaker & Faculty)
Inventor of the 3D MTV Lift Technique
Inventor of the 15 Degree Smile Technique
Thermage Training Instructor
Thermage Total Tip International Training Instructor
Member, Asian Association of Hair Restoration Surgeons (AAHRS)
Member, International Society of Hair Restoration Surgery (ISHRS)